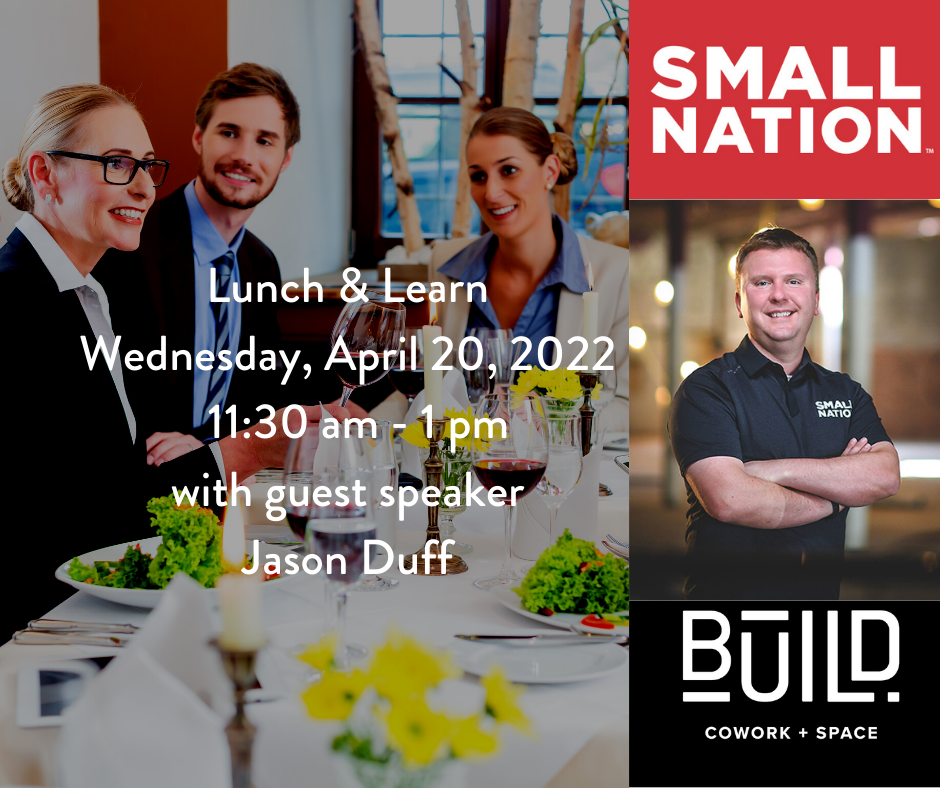 Learning Luncheon with Jason Duff
YOU DON'T WANT TO MISS THIS.
Jason Duff of Small Nation will be holding a Lunch & Learn at BUILD Wednesday April 20, 2022 from 11:30 am – 1 pm.
Tickets are $25 per person including lunch from The Flying Pepper, more details will follow.
Only 30 seats are available.  A link will be added soon for this event if you want to get your tickets now contact Jayne or Bo at BUILD.