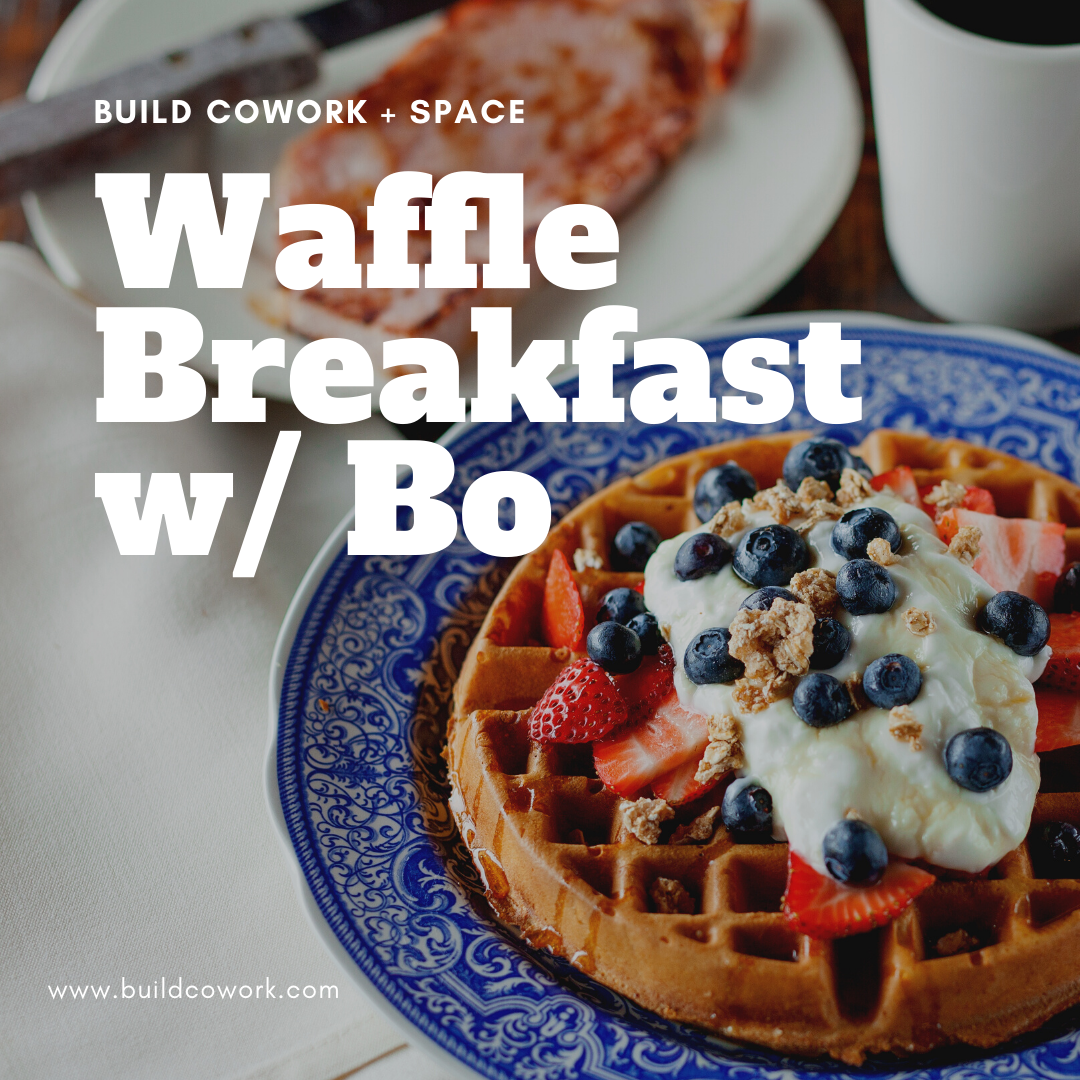 ? Breakfast w/ Bo – Waffle Breakfast
WHO"S HUNGRY? ?
Join us July 16th, from 8:00am-8:30am for a members only breakfast with homemade waffles from BUILD Community Manager, Bo Alexander.
– Fresh Warm Waffles w/ Tons of Toppings
– Hot Coffee
– Great Conversation
What better way to spend your morning then connecting with your fellow BUILD members over a scrumptious breakfast?